Enhance Business efficiencies by helping employees achieve more. Create a work environment that's intelligent, flexible and secure. Enable people to collaborate from anywhere, on any device.
Accelerate the responsiveness of your business, improve service levels and reduce costs with intelligent processes. By coordinating people and assets more efficiently, you can respond to issues in real time – and even preemptively solve them.
Harness your data and draw actionable insights. To stand out, organisations need to understand their customers as individuals to tailor experiences and find new ways of interacting with them.
Create fully customized experiences for your team and your customers. Utilize modern server-less architectures and cloud computing to deploy mobile, web and custom desktop applications quickly and at scale.
Vision
To fundamentally change the way in which software is delivered, in order to create positive and value-driven engagement between all stakeholders.
Mission
Our mission is to deliver value by creating scalable and sustainable solutions that improve business efficiencies, create opportunities and enable growth by understanding the customer need. To do this we must be values-driven, be a learning organization that strives to continuously improve our skills, processes and efficiencies and choose industry leading partners.
"Stumbled upon Azuro Business solutions when searching for a company to create a customized plug-in for Microsoft Dynamics CRM. After several calls to other companies in the Microsoft directory, I was glad to finally hear the voice of someone eager & excited to take on this project.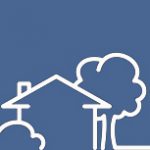 Michael Roden
Self-owned IT system Azuro is a true solutions provider, with key values such as integrity, honesty and client satisfaction at the top of their list of priorities. Mzuri Exploration Services Ltd recommends Azuro without hesitation.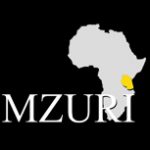 Louis Scheepers